Nov. 3, 2011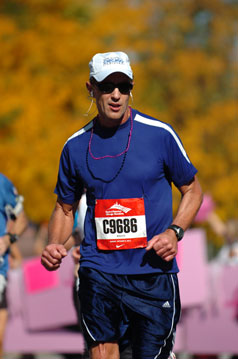 While running his third marathon, Dr. Steve Heithoff qualified for a fourth.
The 56-year-old Port Huron resident met the qualifying time for the Boston Marathon while running in the Chicago Marathon on Oct. 9.
Heithoff's time of 3 hours, 44 minutes and 45 seconds was 15 seconds faster than the qualifying time for his age group.
"It was a real struggle at the end," Heithoff said with a laugh. "I knew what I needed to do. If...